Forty-eight hours ago, while engaged in my morning watch activities before beginning the days' schedule, I was visited in the most profound way by a hoard of ideas. Before long, I had scribbled out ten pages of longhand notes in my journal, feeling I was trying to catch a swarm of butterflies in a small net.
I had a watercolor class coming up in three hours and was still trying to find a way to introduce what we were going to attempt that day. I decided to work on the First Canon of Xie He's writings about painting. It has been translated this way:
Engender a sense of movement through spirit consonance.
While trying to unpack this aphorism, I came across the notion that the word translated "spirit" refers to the Chinese chi or qi.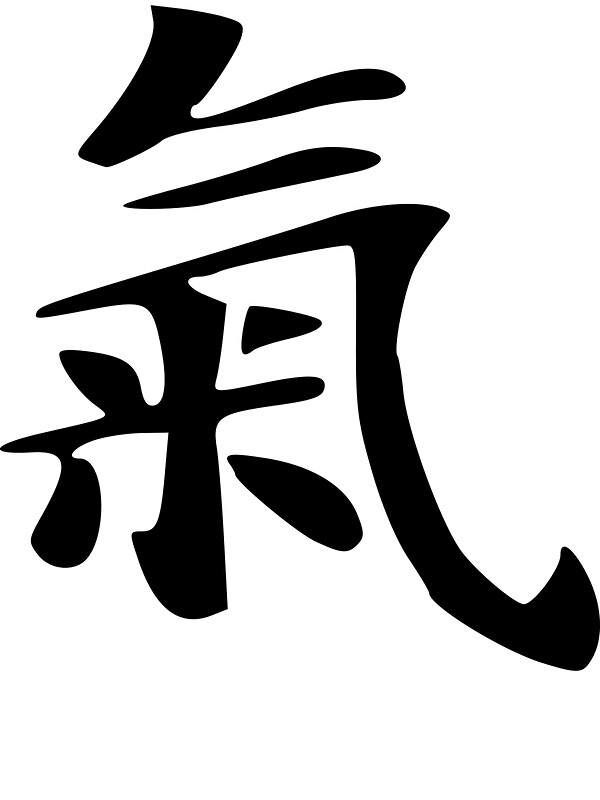 Opening my Art History book by Marilyn Stokstad, I found the following:
The first principle announces that "spirit consonance" imbues a painting with "life's movement." this "spirit" is the Daoist qi, the breath that animates all creation, the energy that flows through all things. When a painting has qi, it will be alive with inner essence, not merely outward resemblance. Artists must cultivate their own spirit so that this universal energy flows through them and infuses their work.
Two days later, my head is still spinning with this visitation. For decades I have been aware of this tension within my own perception of art, between skill and inspiration. I have possessed the skills most of my life, and continued in training to refine those skills. But inspiration is much more elusive, and I have always pondered this great divide between "work of art" and "art". Just what exactly is the nature of this energy that animates one's work, transforming it into "art"? This theoretical, spiritual side has driven my imagination for so long, and I still enjoy seeking it out.
In the midst of my writing, I laughed, recalling Jack Kerouac's On the Road.
Dean and I sat alone in the back seat and left it up to them and talked. "Now, man, that alto man last night had IT— he held it once he found it; I've never seen a guy who could hold so long." I wanted to know what "IT" meant. "Ah well"— Dean laughed—" now you're asking me impon-de-rables— ahem! Here's a guy and everybody's there, right? Up to him to put down what's on everybody's mind. He starts the first chorus, then lines up his ideas, people, yeah, yeah, but get it, and then he rises to his fate and has to blow equal to it. All of a sudden somewhere in the middle of the chorus he gets it— everybody looks up and knows; they listen; he picks it up and carries. Time stops. He's filling empty space with the substance of our lives, confessions of his bellybottom strain, remembrance of ideas, rehashes of old blowing. He has to blow across bridges and come back and do it with such infinite feeling soul-exploratory for the tune of the moment that everybody knows it's not the tune that counts but IT—" Dean could go no further; he was sweating telling about it.
The IT factor–that is what I seek in making art. And the visitation in Studio Eidolons two days ago still has me shaking my head in wonder. I'm glad that I have nothing on my agenda today, no appointments, no deadlines. I'm ready to explore these matters further.
I'm getting closer to finishing this commission on the Royal Wulff fly pattern. It is an 8 x 10″ watercolor that has resulted in a number of new color combinations and experiments for me. It's been a fun experience and I look forward to closing this one out and moving on to the next assignment.
Thanks for reading.
I make art in order to discover.
I journal when I feel alone.
I blog to remind myself I am not alone.
Tags: Daoism, David Tripp artist, Jack Kerouac, Xie He's Six Canons